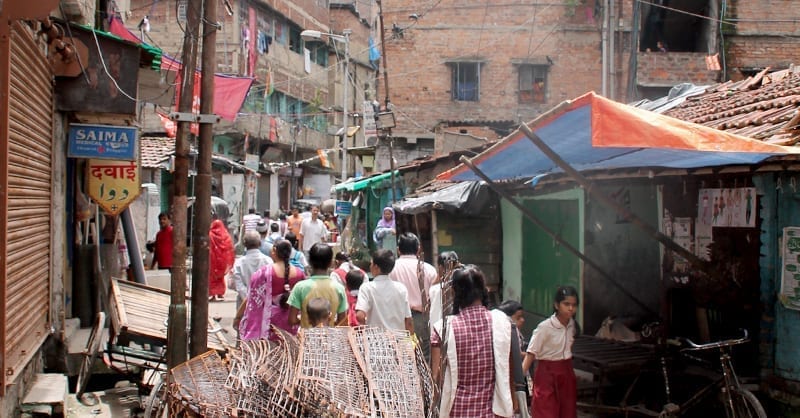 Pilkhana, "the city of joy"
Calcutta has an estimated population of more than 15 million inhabitants, more than 5 million of whom live below the poverty line, with less than €1 a day. Many of these people live in large slums situated near industrial sites. Our project runs in one of these slums, called Pilkhana, more commonly known as 'the city of joy', situated in Howrah, the industrial district of Calcutta (India).
Pilkhana is one of the largest suburbs of Calcutta, with an unstable infrastructure and more than 100,000 residents who live in conditions of extreme poverty. Many of the inhabitants of this area are immigrants who came to the city in search of work.
With regards to health, on top of the poor living conditions, the public health service has insufficient resources for the density of the population. There is also a high level of illiteracy amongst parents, which has an impact on the standard of upbringing and development of the children. On the other hand, public education is not free, which makes access to school unlikely for many of the children of the slum.
Our programme aims to respond to the needs of this specific community within the context of an emerging country, whose economic and social climate still leaves so many people without resources, struggling to survive. We understand that providing opportunities for training is a fundamental tool to enable these people to join the development process that India is experiencing.