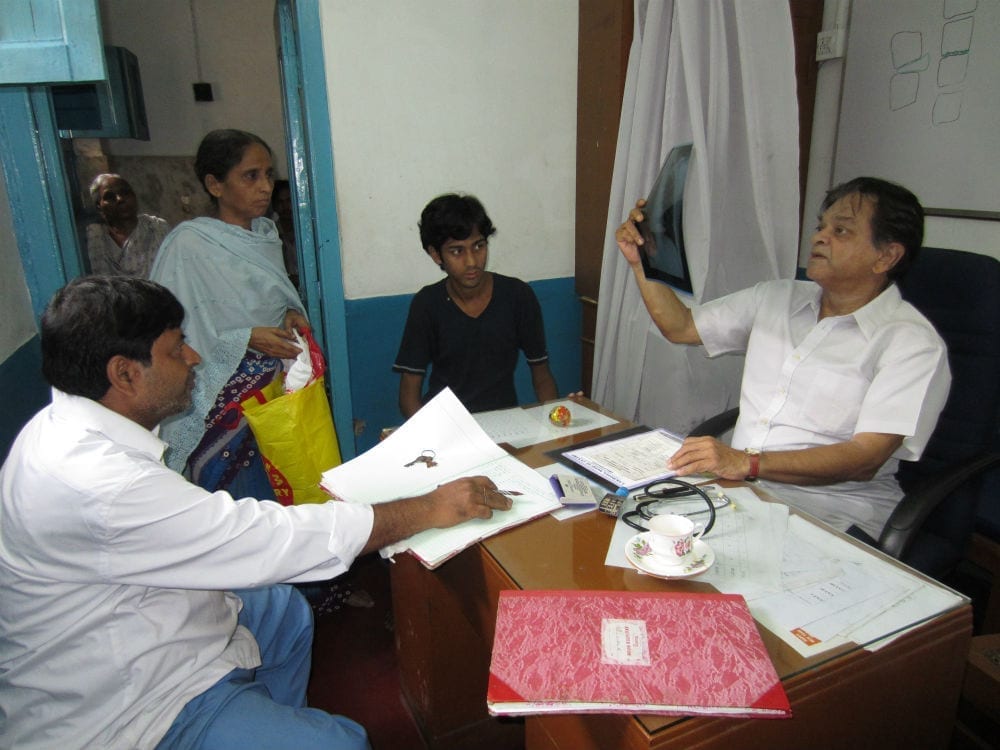 The living conditions in the slum of Pilkhana are extremely hard due to an unstable infrastructure, open sewage systems that run through the streets and that overflow in monsoon season, insecure buildings with sub-standard housing without electricity, ventilation or water, as well as the many families who live on the streets. The high level of pollution, the lack of hygiene, the limited access to clean water, malnutrition and the hard physical work to which they dedicate themselves, have serious consequences for their health.
In addition, the existing public resources are not sufficient. The district of Howrah, where we are based, has 2 public hospitals for 1.5 million inhabitants, overflowing with demand. The patient, in the majority of cases, has to pay for a large part of the treatment, which for many residents is impossible.
Within this context, in conjunction with the local NGO Seva Sangh Samiti, we run a medical centre in the slum.
Find out more about our Pilkhana medical centre